Real Estate
Our attorneys have experience in a wide-spectrum of residential and commercial properties, including office buildings and condominiums, retail and apartment complexes, department stores and shopping centers, medical and dental offices, surgery centers, mixed-use facilities, storage and warehousing facilities, residential properties and raw land.
We represent a broad range of clients, including individuals, small businesses and publicly traded companies. Our attorneys are recognized for successfully representing owners, start-up businesses, developers, investors, borrowers and lenders, brokers, landlords/tenants, contractors, design professionals and suppliers in transactions involving commercial properties of all kinds.
Our goal is to help our clients successfully plan, organize, form, finance and operate their businesses, and assist clients who wish to wind-down or dissolve entities. We advise and negotiate price, structuring and implementation of commercial contracts and project-specific agreements, secured and unsecured financing, distributorship agreements, agency agreements and supply contracts. We also assist with due diligence, zoning and land-use, regulatory compliance, property insurance issues and disclosure laws, as applicable.
Our Firm's real estate practice has received numerous accolades, including being recognized as one of the Top 3 Real Estate Law firms in Arizona by Arizona Business, and consistent Tier 1 status by Ranking Arizona. We have achieved an AV-rating by Martindale-Hubbell Law Directory—the highest possible peer-review rating predicated upon the Firm's achievement of "professional excellence" and the "highest levels of skill and integrity."  Arizona Business has also recognized the Firm's founder, Ed Comitz, as one of the Top 500 Business Leaders in Arizona.
In 2022, despite the ongoing COVID pandemic, commercial real estate appears to be holding strong due to high levels of low-cost debt availability, rising real estate values and positive risk-adjusted returns. Nevertheless, commercial real estate remains a complex area with inherent risk, such that informed decision-making is key.
We welcome you to contact our Firm so that we may assist you in securing your goals.
Practice Areas
Business Planning & Formation
Corporate Governance
Purchase & Sale Transactions
Construction
Development & Disposition
Affordable Housing
Commercial Leases
Survey & Title Issues
Zoning & Land Use
Covenants, Conditions & Restrictions (CC&Rs)
Easements & Reciprocal Covenants
Foreclosures & Short-Sales
Debt Restructuring
Primary Contact
---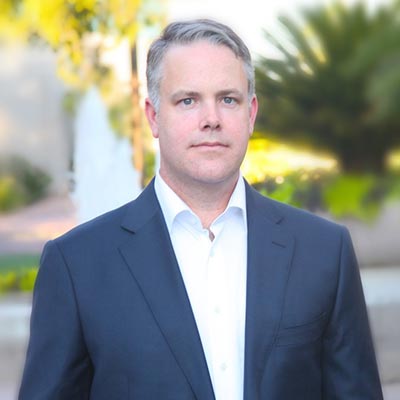 Main: (480) 998-7800
Direct: (480) 219-5481
Fax: (480) 219-5599