Real Estate Litigation
All of our attorneys are highly experienced in real estate litigation. We have successfully represented a broad array of clients in litigation matters as simple as forcible detailers and boundary disputes, to more complex multi-party claims involving corporate governance, fraud and misrepresentation. Our firm views real estate matters as a core practice area, and we bring all of our experience and knowledge to our real estate clients.
Our clients include individuals, homeowners, investors, buyers/sellers, landlords/tenants, developers, lenders/borrowers, brokers/agents, contractors, property managers, title insurers, escrow agents, and syndicators.
Real estate can be a volatile and complex area. Litigation is not uncommon, and even carefully-considered deals can go south due to changing circumstances or parties not fulfilling their contractual obligations.  Our Firm's extensive knowledge in real estate development and transactions allows us to see the bigger picture, craft creative settlements, and litigate efficiently and effectively.
Our Firm's commercial litigation and real estate practice has received numerous accolades,  including being recognized as one of the Top 3 Real Estate Law firms in Arizona by Arizona Business, and consistent Tier 1 status by Ranking Arizona. We have achieved an AV-rating by Martindale-Hubbell Law Directory—the highest possible peer-review rating predicated upon the Firm's achievement of "professional excellence" and the "highest levels of skill and integrity."  Arizona Business has also recognized the Firm's founder, Ed Comitz, as one of the Top 500 Business Leaders in Arizona.
We welcome you to contact our Firm so that we may assist you in securing your goals.
Practice Areas
Breach of Contract
Breach of Fiduciary Duties
Fraud
Non-disclosure Disputes
Specific Performance
Agent & Broker Disputes
Escrow Litigation
Commercial Lease Disputes
HOA & Homeowner Disputes
CC&Rs & Deed Restrictions
Boundary Disputes
Trespass & Nuisance Claims
Title Defects & Quiet Title Actions
Wrongful Liens
Adverse Possession
Eminent Domain
Restrictive Covenants
Water Rights
Zoning & Land Use
Regulatory Matters
Construction, Renovation & Restoration
Lender Liability
Distressed Asset Litigation
Trustee's Sale & Foreclosures
Receiverships
Primary Contact
---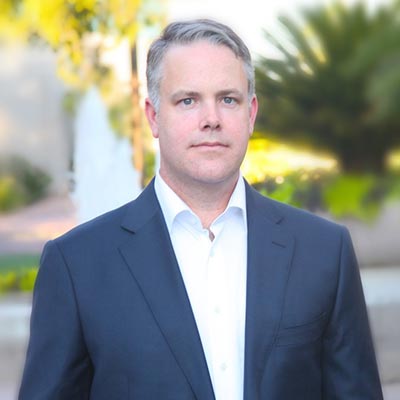 Main: (480) 998-7800
Direct: (480) 219-5481
Fax: (480) 219-5599